Palette X Anekawa
TUE 23 AUG
Palette X Collabs — Bringing the best Gold Coast cuisine to one location.
Join us in Palette on Tue 23 Aug for a night of seafood exploration, with locally sourced seafood both wild and aquaculture, under a menu designed by Dayan Hartill-Law and visiting Gold Coast Chef Koki Anekawa.
With a rich career spanning from Japan to Australia, Koki has worked at notable restaurants such as Quintessance, Bistro Moncur and many others. Koki focuses on food that is fresh and light and has continual nods to his home prefecture. He works directly with fishermen to secure weird and wonderful bounties from the ocean, which he then leans on his home prefecture for inspiration on the dishes he creates.
With some brilliant flavour pairing from The Exhibitionist Bar Manager Tom Angel, the meal will be complimented with Black Market Sake, Australia's best sake importer. You'll traverse across Junmai, Genmai, Genshu and maybe even a Kijoshu.
Book Now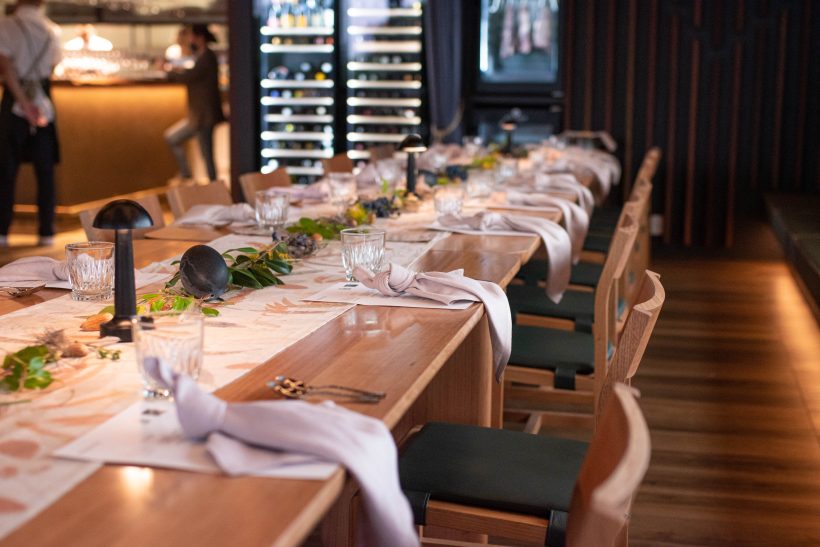 View the menu
An event for the senses, tastebuds, and soul – dine on the finer side of life.
View Menu
"This is by far the best food experience on the Gold Coast! Nothing on the coast comes near this place."
Book